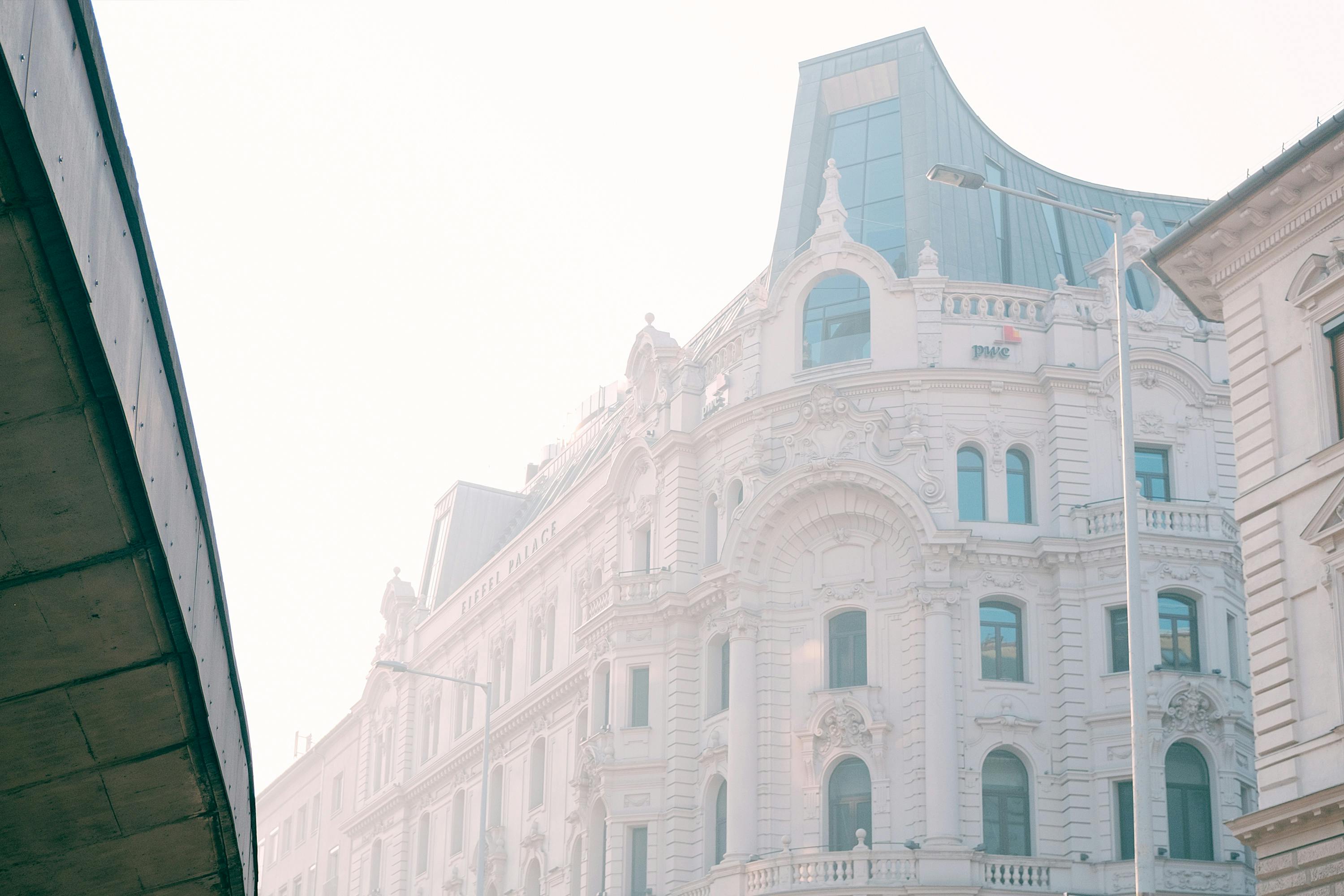 Dubai is located on the Persian Gulf coast of the United Arab Emirates, directly within the Arabian Desert. The city has no natural river bodies or oases, but it does have a natural inlet, Dubai Creek, which has been dredged deep enough for large vessels to pass through. Dubai is a major tourist destination and its port, Jebel Ali, built in the 1970s, has the largest man-made harbor in the world. Dubai is increasingly becoming a hub for service industries such as technology and finance.
Of the seven Emirates that make up the United Arab Emirates, Dubai has the largest population. Dubai's population is mainly made up of expatriates, with UAE citizens making up the minority. According to the UAE Ministry of Labour, more than one million Dubai residents, or 83% of the population, are foreign-born. The majority of foreign nationals come from India (51%), followed by Pakistan (16%). Dubai is home to some 100,000 Western expatriates.
The official language of Dubai is Arabic, but English is widely spoken, especially in the business sector. Since most of the road signs and shops, restaurant menus etc. are in both English and Arabic, one could easily live in this city without speaking Arabic. Persian, Malayalam, Hindi, Urdu, Bengali, and Tagalog are also widely spoken.
Dubai has a desert climate with temperatures ranging from 50 degrees Fahrenheit in winter to 118 degrees Fahrenheit in summer. Rainfall is infrequent, and residents of the United Arab Emirates describe the climate as "seven months in paradise and five more in hell." The hot weather makes shorts and T-shirts acceptable, however, as Dubai is a Muslim city, visitors should be conscious of their clothing: shoulders should be covered, and women should avoid wearing tight-fitting clothing.
All visitors except Arab Gulf Cooperation Council (AGCC) citizens, which includes visitors from Bahrain, Kuwait, Qatar, Oman and Saudi Arabia, will be required to have a visa sponsored by a local entity such as a hotel or travel company. British citizens with UK residence rights and AGCC expatriate residents of certain nationalities and professions may qualify for automatic 30-day visit visas on arrival, but regulations should be checked before travelling.
There are various items that should not be brought into the UAE, including alcohol, pornography, ivory, drugs, walkie talkies, remote and cordless phones, religious items (crosses, Buddhas, Biblical image videos), firearms, ammunition, draggers, knives, swords and spears.
The unit of currency is the United Arab Emirates Dirham (Dh), and there are 100 fils in each Dirham. The Dirham is available in denominations of 1, 5, 10, 50, 100, 200, 500 and 1000 notes and in 25 fils, 50 fils. For everyday purchases, such as groceries, cash and credit cards are commonly used. ATMs are available 24 hours a day.
The most popular neighborhoods for expats are areas like Jumeirah, Umm Sequim, Emirates Lakes, Emirates Hills, Mirdiff for villas and Bur Dubai and Sheikh Zayed for apartments. Each of these areas is prized for its proximity to good schools and shopping. Most expats tend to rent as until recently they were not allowed to own property in the UAE. However, starting in the summer of 2002, this began to change. Today many expat subdivisions (including Dubai Marina, The Greens, The Meadows, Arabian Ranches, Palm Project etc.) are available with the option to buy.
For expats renting a house in Dubai, the rent is usually paid by check. To open a bank account, you will need a passport and a visa (or application). An employment contract or no objection letter from a sponsor and a document that can identify you as a local resident, such as a utility bill or driver's license, may suffice. Non-residents cannot open bank accounts.
Due to the large expatriate population, the education system in Dubai is extremely diverse. English is the most common language of instruction. Most British Curriculum schools have waiting lists and the availability of other schools will vary depending on the time of year the student enrolls. Local schools generally have three terms: Fall, which runs from mid-September to mid-December; Spring, which runs from early January to early April; and summer, which runs from mid-April to early July.
For university education, many expatriates tend to send their children back to their home country or to Western countries. Although Dubai has plans to add more accredited universities, they continue to send 90% of all potential high school students to India for a stronger technology education. A considerable number of accredited foreign universities have been established in the city in the last ten years. More and more 'A' level and International Baccalaureate educational institutions are being established in the region.
Driving is the most popular mode of transportation in Dubai, where people drive on the right hand side of the road. Holders of valid licenses from certain countries will be able to "exchange" their licenses for one from Dubai. These countries are: Australia, Austria, Bahrain, Belgium, Canada, Cyprus, Czech Republic, Denmark, Finland, France, Greece, Germany, Iceland, Ireland, Italy, Japan, Kuwait, Luxembourg, Netherlands, New Zealand, Norway, Oman , Poland, Portugal, Qatar, Saudi Arabia, Singapore, Slovakia, South Africa, South Korea, Spain, Sweden, Switzerland, Turkey, the United Kingdom and the United States.
Anyone holding a license from a country not listed above will be required to take a local driving test. It is mandatory for front seat passengers to wear seat belts in cars and it is illegal for children under the age of 10 to sit in the front seat. Taxis are plentiful and neighborhood buses are readily available, but most people prefer to drive. If convenient, the abra, a water taxi that crosses Dubai Creek, is another option. There are also buses that provide transportation to many destinations, including outside of Dubai and in the Emirates.
Shops in Dubai are generally open longer hours than in other countries. Many are open from 10:00 a.m. to 10:00 p.m., with the exception of Fridays when they may be open from 4:00 p.m. to 10:00 p.m. Some of the smaller stores keep the old tradition of closing for naps from 1:00 p.m. to 4:00 p.m. Dubai is home to international food companies, appliance stores and pharmacies, which sell a wide variety of items at competitive prices. There are outlets to fit most shapes, sizes, and budgets. There are also plenty of local tailors who will make just about anything at a reasonable cost.
For children, Dubai is comparable to many large cities in Europe or North America, with a wide range of activities designed especially for youngsters. Some of the most popular attractions for children in the area are the softball parks, Wild Wadi Water Park, Dubai Zoo, Cyber ​​Play Park, Children's City, Wonderland Theme Park, and Magic Planet. There are many activities available both on the weekends and after school, from sports to the arts. One important thing to remember is that the hot Dubai sun can be very dangerous for small children. It is essential that they drink plenty of water and use sunscreen.
Like most big cities, Dubai's malls are a popular hangout for teenagers. To help teens learn more about local culture and customs, a good source of information is the Sheikh Mohammed Center for Cultural Understanding. This organization hosts a variety of opportunities, such as mosque tours with explanations and "Question and Answer" sessions.
Dubia has an impressive nightlife, a variety of sports and beach clubs etc., where singles, married couples and families can easily meet other people who share their interests. Most Dubai residents have at some point been new to the city. This being the case, Emiratis are eager to welcome new arrivals and are well known for being welcoming, hospitable, tolerant and friendly.