How to teach yourself to speak English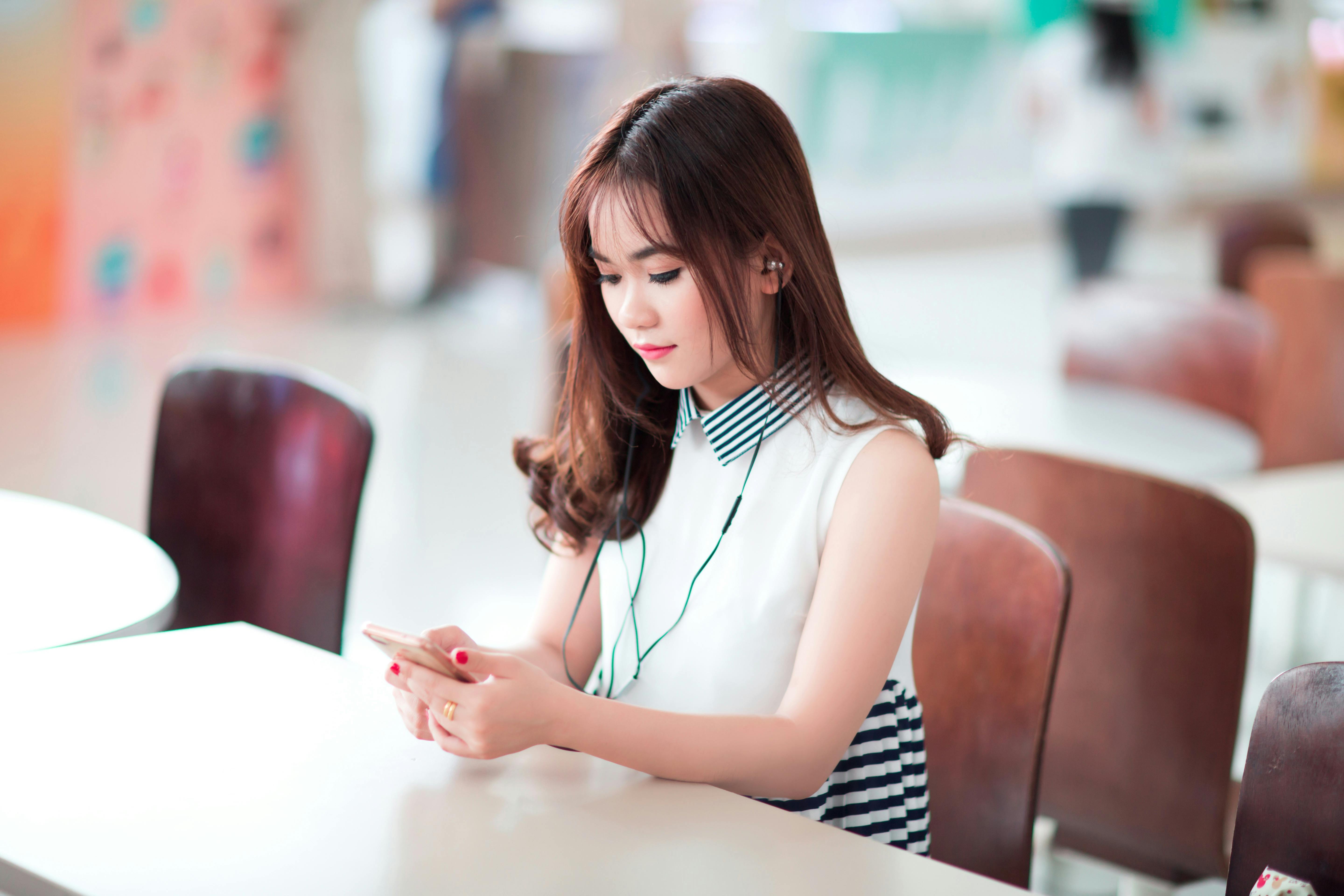 Today's youth (as well as students of all ages) are equipped with more tools to learn English than ever before. In the 1980s, students relied on private lessons, paper books, and language learning tapes to improve their English language skills. There are now many more opportunities online to listen to authentic native English speakers and practice with activities like multiple choice exercises. Many of these activities are free, while others cost a fee. Whereas in the past students had to travel the world to practice an authentic language in a real-world context, now students use apps, texting, FaceTime, Skype, Google Hangouts, and more to practice their language skills. All you need is a good internet connection, a computer, and an Android or iPad to get started.
First of all, one must not forget the importance of reading literature in the language one studies, no matter what the language is. Kindle, Barnes and Noble, and other providers offer an excellent selection of downloadable books. Many prefer PDF books that can be stored in the iBooks app on their iPads or Androids. Most experts agree that the best English speakers and writers are those who have taken the time to read extensively in various genres, including but not limited to romance, literary fiction, mystery, fantasy, science fiction, non-fiction, and fiction. poetry. The writers of great books tend to exemplify the best English, so the digital book should not be overlooked as a valuable tool in a world that tends to bring the quick gratification of gaining knowledge through online programs.
That said, it's good to know that there are so many apps and websites out there for students who would like to learn English on their own, even as a way to beat their peers at school or work (or to get a high score). in a test). One such valuable site for learning English is Udemy. Udemy offers courses of all kinds in the English language. Most teachers are native English speakers or highly proficient speakers of a second language. By taking a course on Udemy, the student develops vocabulary specific to a field of specialization. Another great site is The Great Courses, a site where one can purchase a Great Professors digital course and stream it in a digital locker online. The Great Courses site offers quite long English courses with a wide range of topics, especially in literature and philosophy. Otherwise, an advanced English learner could supplement their studies with excellent lectures delivered at TED.com or with free courses offered through universities on the Coursera website.
There is something for people of all language levels, from complete beginners to advanced professionals. There are programs to address the needs of every learning style. No matter how young or old you are, everyone benefits from websites originally created for public and private schools. Students and teachers find a large number of downloadable worksheets and puzzles, as well as downloadable English books on such sites. Many of these learning sites are backed by the products they advertise and sell. Such sponsor products add value because they tend to be related to the acquisition of English.
It would be impossible to provide a list of all the sites available in the digital world. New sites pop up all the time as creative people design original ways to teach languages ​​online. Instead of learning in one place with limited methodology, students benefit from exposure to a variety of teaching techniques, strategies, activities and games. Here is a list of some of my favorite sites that I have used in my experience as an English teacher. Not all of these sites fit the needs of all students, so students must choose from these sites and more:
englishgrammar.org
Wall Street's "Anytime English"
learnamericanenglishonline.com
usalearns.org
learnenglish.britishcouncil.org
bbc.co.uk
Busuu
Merriam-Webster Dictionary — Official Site
oxforddictionaries.com
eslbase.com
ESL.partyland.com
khancademy.org
lynda.com
Duolingo.com
iteslj.org/questions/
better-ingles.com
ESLvideo.com
kidslearningville.com
studyingleshoy.net
pinkmonkey.es
brighthub.com
usingenglish.com
livinglanguage.com
ets.org/toefl
rosettastone.com
english-at-home.com
learningEnglish.voanews.com
https://www.youtube.com/user/VideoLearnEnglish
speakingles.com
YouTube.com (lessons, music, movies, and more)
abaEnglish.com
abcfastphonics.com
free-phonics-worksheets.com
kizphonics.com
In Kiz Phonics, students find valuable examples of the pronunciation of sounds in English. Please note that this site is American, but there are equivalent sites with pronunciation from England, Canada, and other English-speaking countries. Adult learners will benefit as much from listening to pronunciation examples on a children's website as children, since phonics applies to all ages. It is wise to focus on the wide range of vowel sounds that English speakers make because most English as a second language speakers are initially unaware of how each vowel makes so many sounds depending on the letters around it.
For unfamiliar words, I'd turn to the Merriam-Webster Dictionary online, the Oxford Dictionary online, or a general "word of the day" email list to which one can subscribe to receive daily messages with new vocabulary. Even a native speaker probably doesn't know all the words one receives in word emails every day. Students must pay close attention to the etymologies of words. Year etymology it is an explanation of the origin of a word and possibly how it changed in both form and sound over a long period of time. The study of word origins makes a challenging language like English even more fun because it links the language to historical origins and diverse cultures.
When considering the meanings of words, it is still prudent to evaluate a word used in its context. English vocabulary is planted in an environment that enables the English learner to understand the intended meaning. There are sites, including dictionary sites, that explain the differences between homonyms, homophones, synonyms, and rhyming words. One such site is RhymeZone.com. Rhyme Zone also provides a valuable thesaurus that will enable students to understand the nuances of the English language.
ABA English offers a natural way to learn English through movies related to real life. One of my former adult students from Italy commented that this site was nice and that it made learning English seem like less work than learning in the classroom. ABA English offers a trial period so that anyone can try the program and benefit from its videos for free. If students prefer to progress through the program, they can subscribe to Premium services. Otherwise, students may prefer to watch YouTube for free English language videos and sing along with some YouTube music videos with printed lyrics for singers. Singing allows students to practice the flow of sounds in a natural way.
Wall Street English offers exciting social clubs. Students come to one of their centers (hubs) to take part in great activities that touch on popular culture, trends, marketing, business, advertising, and even the arts. It can be a lot of fun to make friends at a Wall Street social. Wall Street also offers an exciting online "Village" also known as "English Anytime" for motivated students who need to know English to be successful at work, school and the workforce. Wall Street English combines the best of face-to-face teaching with online teaching at a very reasonable and affordable price.
For serious ESL and TEFL students who want to explore English stories in detail, there is Pink Monkey.com, a site with a huge collection of literary summaries written in English. These summaries will help students better understand their literary studies or choose books they would like to read. Both Cliffs and Spark Notes are similar American sites for literary-inclined students of the great English language.
Last but not least, ABCmouse.com, for a small fee, teaches kids activities straight from the classroom. One finds thousands of activities within the reach of children. Students click anywhere and are directed to an activity so they never run out of activities. For children of all ages, Reading Bear will teach 1,200 vocabulary items in 50 presentations that cover all the rules of English phonics for free.
As you can see, no matter where you have studied English in the past or where you are currently studying English on your own or in a classroom, there is much a student can study online to improve their reading, writing, listening and speaking skills. English through websites and apps. Students will find a variety of activities ranging from elementary and basic phonics to college-level presentations on sites like Udemy and TED.com. No matter where you have come in your English language studies, you must take responsibility for your own learning. A single teacher cannot provide students with all the knowledge they need because a teacher's knowledge is limited and comes from only one point of view, no matter how good the teacher is. Therefore, students should not blame their teachers for what they do not know when there are so many opportunities to explore English on the Internet. Students should always use research as a means to gain a better understanding of words, phrases, and idioms. It remains the student's responsibility to try to cover all facets of the language, especially when there are so many exciting opportunities!